Art Opening // October 1, 2018
Friday, September 28, 2018
The Brown University School of Public Health and
The Watson Institute for International and Public Affairs present:
Trapped in the Middle: The Effect of Income and Health Inequality on the Middle Class in America
an exhibition by photojournalist Julian Fisher, MD
Artist's Talk and Opening Reception: Monday, October 1, 2018
4-6:00 pm, 121 South Main Street, 3rd Floor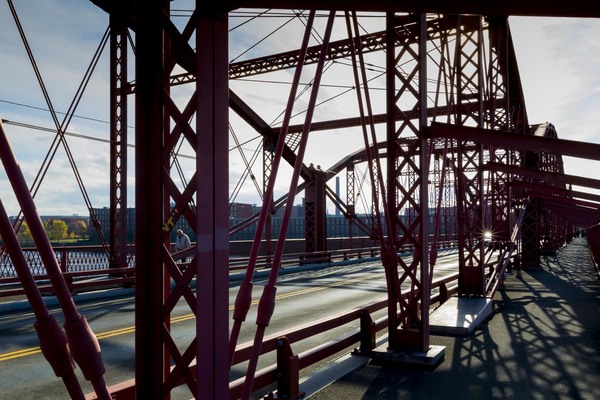 On view from October 1- December 14, 2018 at 121 South Main Street, Providence and the digital exhibit continues at 111 Thayer Street at the Watson Institute
About the Artist:
Julian Fisher studied at Yale with Walker Evans. His work has appeared in the New York Times, Time, Newsweek, Life and The Atlantic. He pursued a medical degree and is presently a neurologist on the Harvard medical faculty at the Beth Israel Deaconess Medical Center, Boston. He has returned to photojournalism for this project and is at work on a project to capture America's history over the past half-century. He lives and works in Brookline, MA.
Review: Decline of Middle Class Depicted in Yale Photo Exhibit
Thursday, February 22, 2018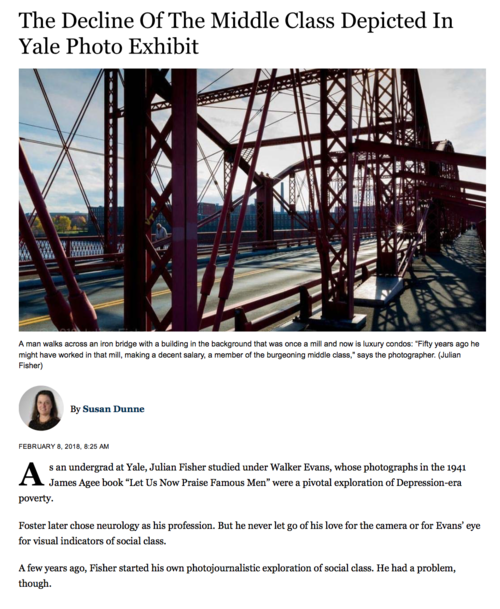 by Susan Dunne Contact Reporter
As an undergrad at Yale, Julian Fisher studied under Walker Evans, whose photographs in the 1941 James Agee book "Let Us Now Praise Famous Men" were a pivotal exploration of Depression-era poverty.
Foster later chose neurology as his profession. But he never let go of his love for the camera or for Evans' eye for visual indicators of social class.
[read more below]
Trapped in the Middle exhibit at Yale University
Friday, January 12, 2018